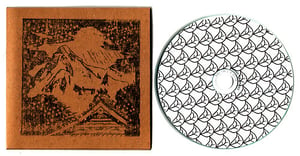 £

5.00 - On Sale
CD-r of old Gold Panda tracks. LTD to 300 copies. Hand numbered and with a hand stamped sleeve. with cover art by pipecutz.jp & gina baber and cd artwork by Infinite Livez.
1. Lonely Owl
2. I Suppose I Should Say 'Thanks' Or Some Shit
3. Heaps
4. Bad Day, Bad Loop
5. Triangle Cloud
6. Win-San Western
FOR MORE WORLDWIDE POSTAGE COSTS - SEND US A MESSAGE.